New Bipolar Documentary
Ride the Tiger: A Guide Through the Bipolar Brain
Aired: 2016-03-30 04:00:00
54:24
Rating: NR
A one-hour documentary that tells the stories of individuals with bipolar disorder.
Synopsis
The reality of bipolar disorder is hard to fathom: nearly six million Americans have been diagnosed with the disorder and yet so little is known about how the illness manifests itself in our brains. Coming April 13, 2016 from Detroit Public Television (DPTV) and airing on PBS stations nationwide is Ride the Tiger: A Guide Through the Bipolar Brain, a one-hour documentary that tells the stories of highly accomplished individuals who have been diagnosed with bipolar disorder.
Narrated by David Ogden Stiers (American Experience), co-written by National Book Award-winning author Andrew Solomon (The Noonday Demon) and directed by duPont-Columbia Award-winner, Ed Moore, the documentary seeks to find out where the biological breakdowns occur and how we can possibly pre-empt, fix or rewire our brains back to recovery.
"The popular headline we keep hearing today is 'Rewire your brain for happiness'," said Ed Moore executive producer, National Documentary Unit at Detroit Public Television. "And while it's not that simple for those with severe mental illness, there is some truth to it—that the brain is far more malleable than we ever knew. And researchers are just now starting to understand how that works and how it could be harnessed for future treatments."
Ride The Tiger weaves together brave and compelling stories of people with mood disorders with a new narrative of scientists and scholars on the cusp of discovery. It explores questions and connections that are spurring four scientific disciplines of mental health research: genetics, the brain, treatment, and basic science.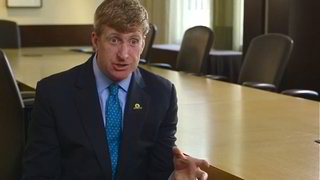 Patrick Kennedy, Founder, The Kennedy Forum
Among the people featured in the film are Patrick Kennedy, former member of the U.S. House of Representatives who most notably fought to end medical and societal discrimination against a variety of mental illnesses; Patty Duke – Oscar and Emmy-winning actress diagnosed with bipolar disorder in the early 1980s; Terri Cheney, former entertainment attorney who represented Michael Jackson, Quincy Jones, and major motion picture studios; and Ellen Forney, talented cartoonist and award-winning author. View the Contributors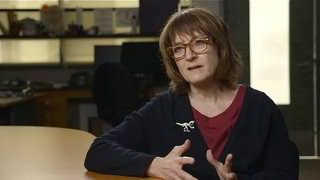 Dr. Helen Mayburg, MD, Professor, Emory University
Featured experts include Dr. Thomas Insel, a neuroscientist and psychiatrist best known for his leadership of the National Institute of Mental Health and prior work as the director of the Center for Behavioral Neuroscience at Emory University;Dr. Paul Keck, a scientist, author, and CEO whose research is focused on bipolar disorder and psychopharmacology; Dr. Karl Deisseroth, a professor, researcher, and technological innovator who is the D.H. Chen Professor of Bioengineering and of Psychiatry and Behavioral Sciences at Stanford University; and Dr. Helen Mayberg, a well-known neurologist trained at Columbia University's Neurological Institute whose work as a neurologist led to the first study of deep brain stimulation.